De La Cruz Signature Spinning Reels 3000, 4000, 5000, 6000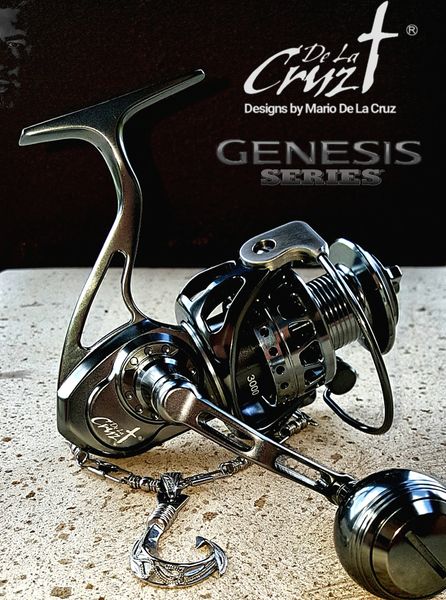 De La Cruz Signature Spinning Reels 3000, 4000, 5000, 6000
De La Cruz Signature Spinning Reels
We're offering 4 models:
* 3000 & 4000: Ball Handle
* 5000 & 6000: Power Handle
De La Cruz is offering a more affordable reel that still tops everything else in its class. Its gear ratio balances speed and strength with a precision-machined aluminum body, rotor and spool. Fully anodized for premium corrosion resistance. Durable 316 stainless steel helical face gear and pinion gear. Stainless steel bail wire with internal trip. Easy conversion for right- or left-hand retrieves.